Fly Tying with Guido Rahr
Veteran fly fisherman and Wild Salmon Center CEO gives some pointers on tying your own flies, while you're hunkered down.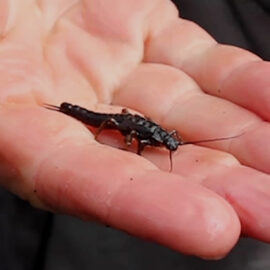 Things may be warming up and more fishing opportunities are opening up, but we've still got to stay distanced and safe. Anglers are making the best of their quarantine times at home, by tying their own flies. Ever wanted to try your hand at fly-tying? Guido Rahr offers up this starter session with a how-to for a stone fly nymph.
Check it out. And when it's safe to go shopping again, be sure to patronize your local fly shop to find fly-tying materials for this pattern and others. Some of our local favorites are the Portland Fly Shop and Deschutes Angler in Maupin.
https://vimeo.com/416395379